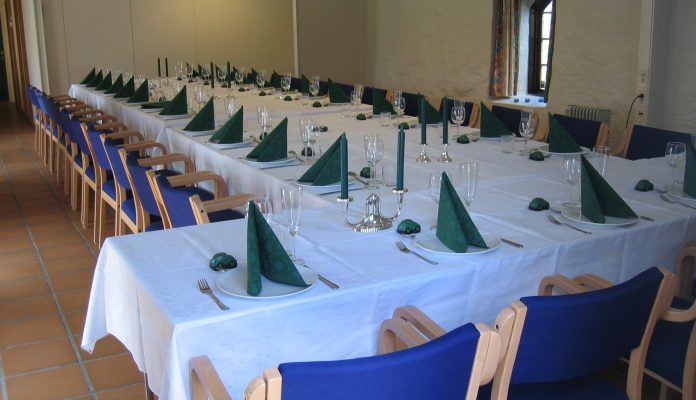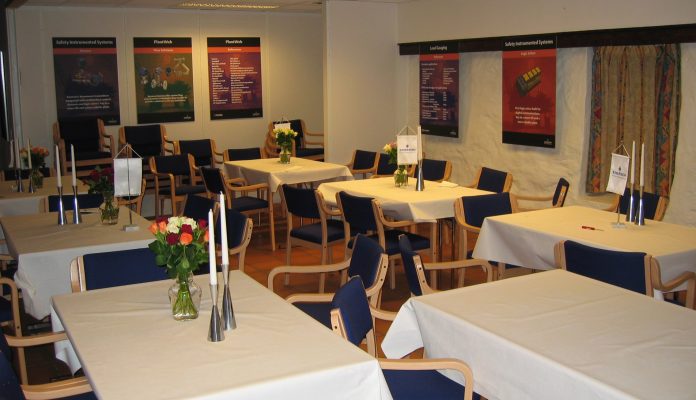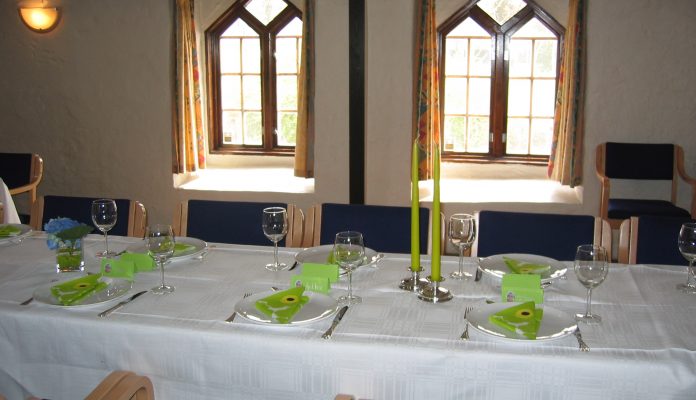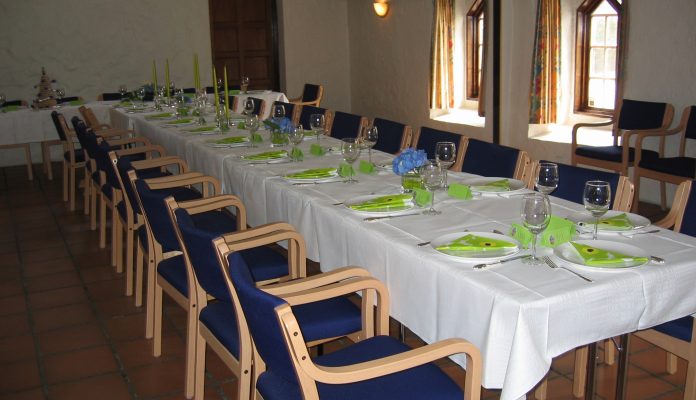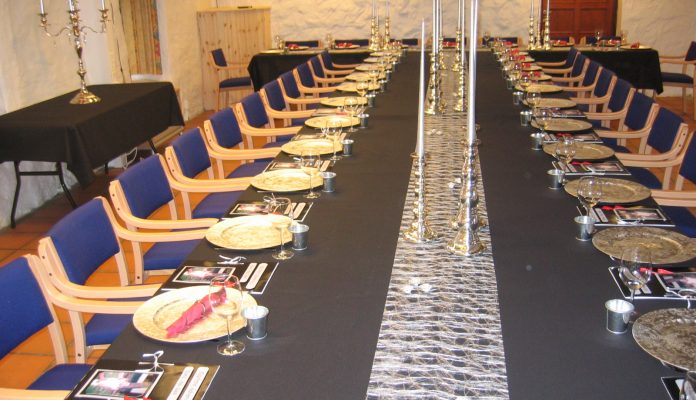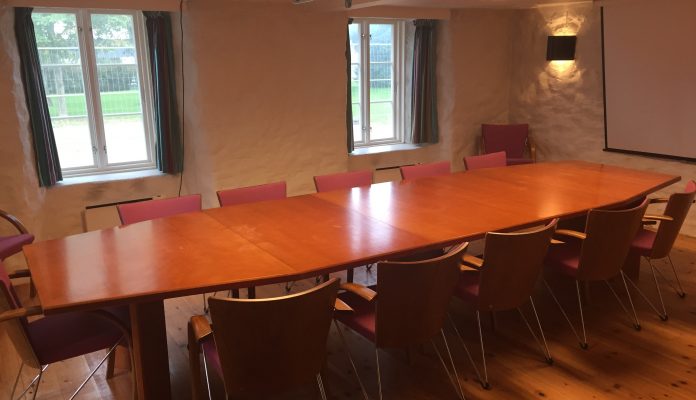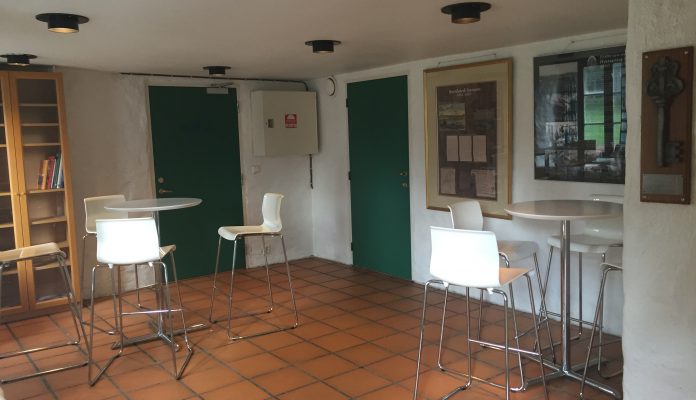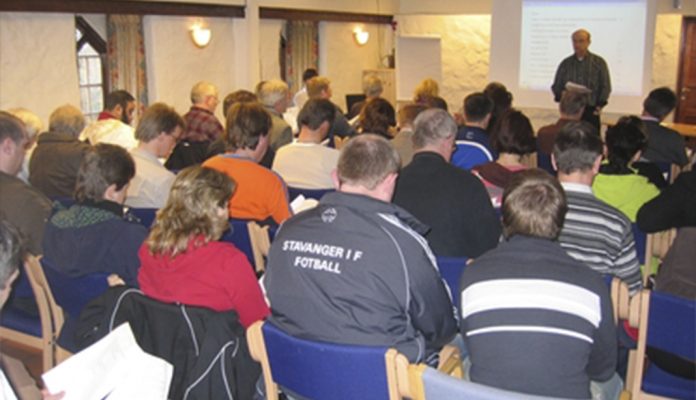 All of the ground floor can be borrowed for meetings by sports teams in Stavanger free of charge from Monday to Thursday.
With us you will find attractive rooms with historical charm.
The premises here consist of one large meeting room of 70 m2, which can hold approx. 50 people with table setting and approx. 70 people with a theatre setup.
In connection with the meeting room there is a 25 m2 TV room, which can also be rented.
The house also includes a 25 m2 meeting/boardroom with a large table and 16 chairs.
There is otherwise a small kitchen which, due to size, is not suitable for cooking, but contains a refrigerator, dishwasher, coffee maker and more. In cases of gatherings/events that will serve food, this food must be delivered.
We have plates, cutlery, mugs and glasses.
Rentals
We rent out the premises for various events such as christenings, confirmations, anniversaries, weddings, birthdays, social gatherings, courses/conferences, etc. on weekends.
The form for booking the room can be found HERE
Weekend/holiday rentals
Friday

Friday at 3:00 pm – Saturday at noon
Large meeting room kr. 5,750
+ TV room kr. 1,600

Saturday

Saturday at 3:00 pm – Sunday at noon
Large meeting room kr. 5,750
+ TV room kr. 1,600
Long weekend 1

Friday – Saturday / Saturday – Sunday

3:00 pm Friday/Saturday to 9:00 pm the next day
Large meeting room kr. 6,900
+ TV room kr. 1,600

Long weekend 2

Friday at 3:00 pm – Sunday at 9:00 pm
Large meeting rooms kr. 7,900 + TV room kr. 1,600
Weekday rentals
Weekdays (course/conference)
8:00 am – 5:00 pm and/or 5:00 pm – 10 pm
Large meeting room kr. 3,500
+ TV room kr. 1,600
Boardroom kr. 1,700
Hourly rate for shorter meetings kr. 550
Free meetings for sports teams
Sports teams in Stavanger can rent the premises for meetings for free from Monday through Thursday and for half price from Friday through Sunday.
For weekend rentals, a deposit of kr. 2,000 will be required, which will be paid in advance together with the rest of the rental price. The price includes cleaning upon check-out
Regional federations pay kr. 750 for meetings in the large meeting room and kr. 500 for meetings in the boardroom from Monday through Thursday.
Food service
We have a partnership with Servit and we recommend their menus. Please click here  to access their website.